Home >Our Partners > Biography - Judy McLeod

Judy McLeod
Advisory Board Member
judymcleod@rogers.com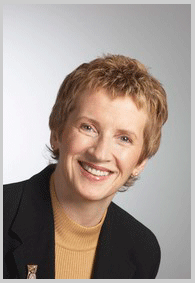 Judy is the Executive Vice President of Operations for the YMCA of Greater Toronto.
Prior to the YMCA, Judy was a founding partner at Kilbride Partners and before that she was Executive Vice-President, Operations at MTS Allstream (formerly AT&T Canada) where she also held the roles of Senior Vice-President, Human Resources and Vice-President, Consumer Operations. Judy began her career at Bell Canada where she held leadership roles in operations, customer service and training.
Judy is passionate about leadership and mentoring. Her professional contributions extend to industry organizations and conferences that she participates in and supports. She is a frequent speaker at events in the area of driving business value through organizational and operational excellence. Judy is committed to mentoring and her work has been featured in the Globe and Mail.
Judy is a member of the Institute of Corporate Directors (ICD), the Human Resources Professional Association of Ontario (HRPAO) and a past member of the Conference Board Council of Human Resources Executives. Judy has completed the Executive Program at the Schulich School of Business.
Judy McLeod
judymcleod@rogers.com

W - 416-230-3841